25 Aug

A Mixed Bag…and a #PKG update

Be forewarned, this post is going to be all over the place.

First…a little pink, orange and blue pretty I put together after seeing this shot….
I simply adore that bright palate…actually I'm kind of obsessed it….how the neon pink and blue look against the orange and yellow…I'm really almost dead over it.
So here…more examples…
Doesn't all that bright colour just make your knees weak? It does mine.
Ok…next thing…this will come as a huge shock to you I'm sure but there's a couple of little things I want for the kitchen…
The lovely
Lindsey
forwarded me those BHLDN glasses this morning- have you ever? She's a smarty pants…more proof of this…just in case you missed the #PKG tour chatter the other day, the kitchen is open for viewings and Lindsey came up with the brilliant coinage…#boozynostainpkg tour to denote that when there's a party, there must be no drinkies poos that could stain the marble…see…she came up with that and sent me those glasses…smart.
Oh and an Edit thanks to smart Lindsey…I forgot that the whole tour was originally Meredith's idea so I must mention her brilliance as well…not that I haven't done that 1 or 1000 times before so you get the idea on that one:)
Anyhoo…I want/need both of those things- like I can't own a gold coffee pot?
Tooth Fairy/Santa/mom/hubster are you reading this?
And on the same subject, I also need a booze overhaul.
After seeing Meredith's sneak peek the other day it dawned on my that my liquor cabinet is fugly…I never thought about it before because all the bottles were hidden in my old kitchen but now they're not…
and it's a sea of orange, black and red…um no.
So, I need a shopping list of booze to by.
I turned to Twitter the other night with a shopping list request and got this back…
I found that Pinky Vodka a while back and let's just say, it WILL be in that bar area…so what if I have to order it from BC?
Edit…the always fabulous

Alex

just tweeted a new suggestion for me…hellooooo gorgeous….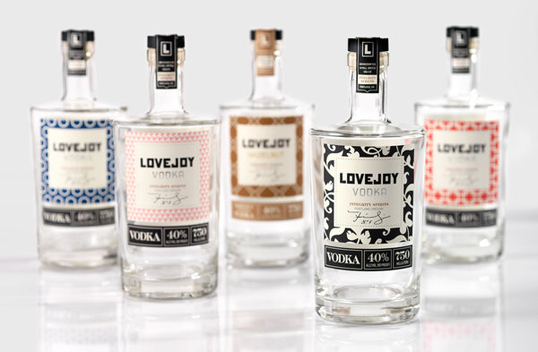 So what say you…what pretty bottles would you buy if you were me?
Oh and almost forgot…it's a big day here…backsplash is being installed…and PS, it's not really a backsplash at all…Meredith and I have another little surprise up our sleeves…think vintage…marble…feminine.
Have a gorgeous Thursday everyone!!
xo